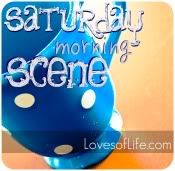 We spent our Saturday Morning at one of my favorite places...
the grocery store!
Of course my favorite helper tagged along.
Boy loves riding in the cart!
And yes our shopping carts have cup holders.
I mean, where else is mommy supposed to put her starbucks!
I needed to pick up a few things to make dessert for a cookout with my favorite bloggers and their husbands. I'll give you one hint as to what I'm making...it needs lots of these!
Have a great Saturday friends!
We're off to Babies R Us later today to pick up some baby gates because it's official, as of yesterday we have a crawler!!