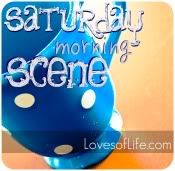 Little J decided to get up at 6:30 this morning.....joy.
I took advantage of all his early energy and went to the park!
I love that we're withing in short walking distance of a park, a HUGE outdoor pool with FOUR waterslides, diving pool, fountains, sand playground plus tennis courts, a skateboard park, basketball hoop the list goes on and on. I can pretty much guess where Jamie will be spending his days as he gets older and I love he only has to cross on neighborhood street to get there!