It's that time of year again! Time for another edition of....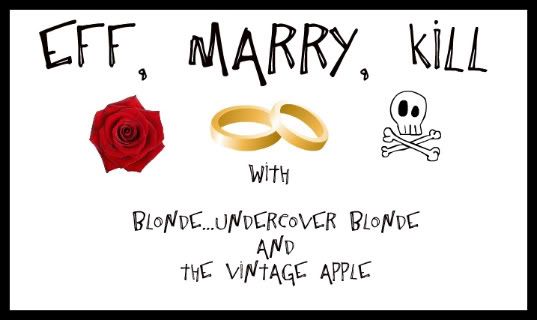 This time around I chose a few members of the classic 80s Brat Pack from one of my favorite movies
Eff: Bender. Because everyone knows you don't marry the bad boy.
Marry: This one was tougher. Do I go with the jock or the geek?
I say go geek.
No body wants to end up the the guy who peaked in high school.
Plus Brian's mom is awesome.
And maybe she'd let us borrow the ole family shaggin' wagon.
Kill: Andrew. Sorry Sporto, but you's got to go.

Now go link up with your own E.M.K trio!
Happy Tuesday friends!