"I would buy you a fur coat, but not a real fur coat cause that's cruel..."

Sorry couldn't resist a quick BNL reference. Where has my favorite band gone by the way?? Last I heard they wrote a kids book....or released a kids album. Come on guys throw your biggest fan a bone here.

Ok back to the real issue. Since we're still living in a shoebox...in the wrong state I might add, I've been dreaming of the house we will one day have. This new house will have more than one bedroom of course which means we defintely need a new set of furniture. I love the one we currently have, but I've had it since high school and it's really better for one person since there's only one dresser and nightstand. So I've decided it will be perfect in the guest bedroom.
As for our soon to be master bedroom, here's what I'm thinking. With our wedding gift cards at C&B I bought this bedding: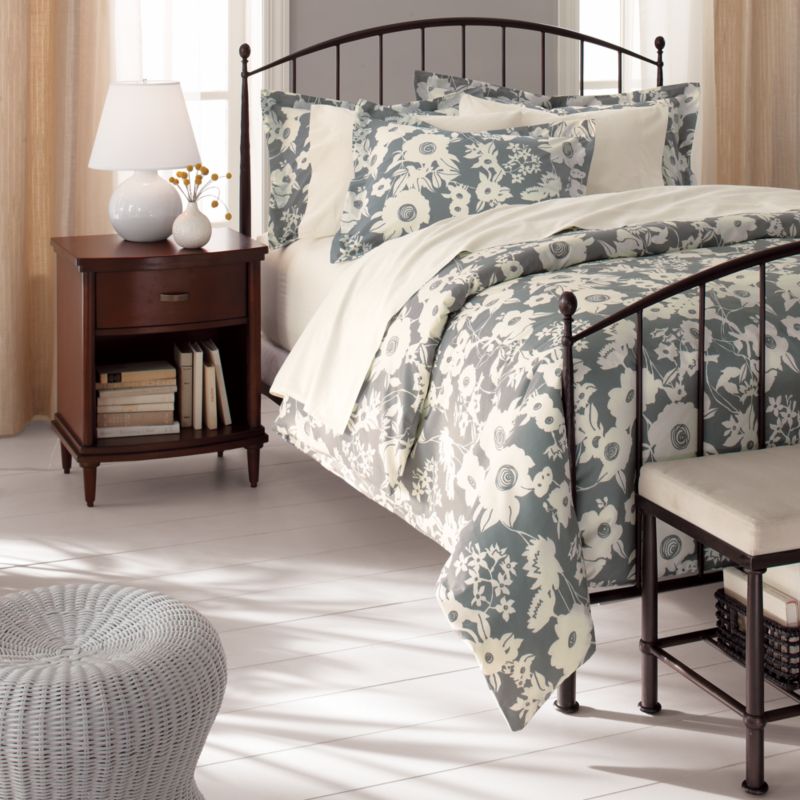 And I got these shams from Pottery Barn in Daffodil Yellow
I plan on painting our future walls a light shade of grey....using yellow as the accent, hence the shams. I can't wait! And I'm still in shock I not only got the hubs to agree on this, but he claims he even likes it. Woah!

So here's where the million dollars comes into play. This is my dream bedroom set. Pottery Barns Farmhouse collection. :::wipes drool:::

The gorgeous canopy bed

A dresser for her

A dresser for him

Nightstands for both
Doesn't that sound like the perfect bedroom oasis??? Now if I could only find that money tree out back........